Frequently asked questions
How long do repairs take?
---
It all depends on the severity of the damage. Plan on 2-5 business days.
---
How does the hail repair process work?
---
The repair process is simple! Step 1: Call your insurance company to inform them that your vehicle was damaged by the hail storm. Also be sure to have your insurance company reserve you a rental car number so that you may have a vehicle while your vehicle is bing repaired. Step 2: Schedule a time for DFW Dent Company to meet you at the rental car facility or if youre dropping in shop we can take you to your rental! Step 3: Repair time takes 2-5 business days. Step 4: Pick up your hail free car! It's that easy!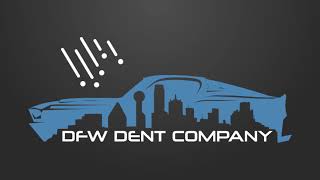 ---
Will a hail claim show on my CarFax report?
---
No! Isn't that great!
---
Will filing a hail claim raise my inurance premium?
---
No, hail is a comprehensive claim, meaning it is a "no fault" claim.
---
When can I schedule my vehicle in for a repair?
---
Any time! click here to get started.
---
Why should I get my hail damage fixed?
---
There are several reasons you should get your vehicles hail damage repaired: 1. The value of your vehicle will drastically lower when covered in hail damage. Making it hard to sell or trade into a dealer. 2. Your premium will not raise due to a hail claim. 3. Rust. If hail has caused paint to crack on your car you might want to consider that rust will develop if untreated. 4. It's completely free.
---
Why choose PDR over a bodyshop?
---
There are several reasons. 1. Subcontracting -A bodyshop will most likely subcontract out to a pdr technition in turn profiting on your claim while not having to touch the vehicle. Meaning, if he is sharing the cost to repair your vehicle with a pdr tech. your vehicle may or may not be getting the propper repair it needs. 2. Bondo -If a bodyshop is not subcontracting to a pdr tech. this means they are going to add a lot of bondo to your vehicle. This means your dents are still there, just simply filled in with a thick paste and painted over. This will also cause a lot of strain on your vehicle as bondo is not lightweight. 3. Paint -Your factory paint job is the best paint job your vehicle will ever have! So if avoiding paint is possible, avoid it. 4. Time -The pdr method is much faster than any method a bodyshop can offer (other than subcontracting).
---
Do you work with my insurance company?
---
Yes. We work with all insurance companies.
---
Do I have to pay a deductible?
---
In most cases DFW Dent Company can help cover your deductible.
---
Does DFW Dent Company offer any type of discounts?
---
DFW Dent Company offers you an aoutomatic $500 discount for almost every customer! We also offer $100 for every friend or family member that you refer to us!
---
---